Eurobot 2018: Robot Cities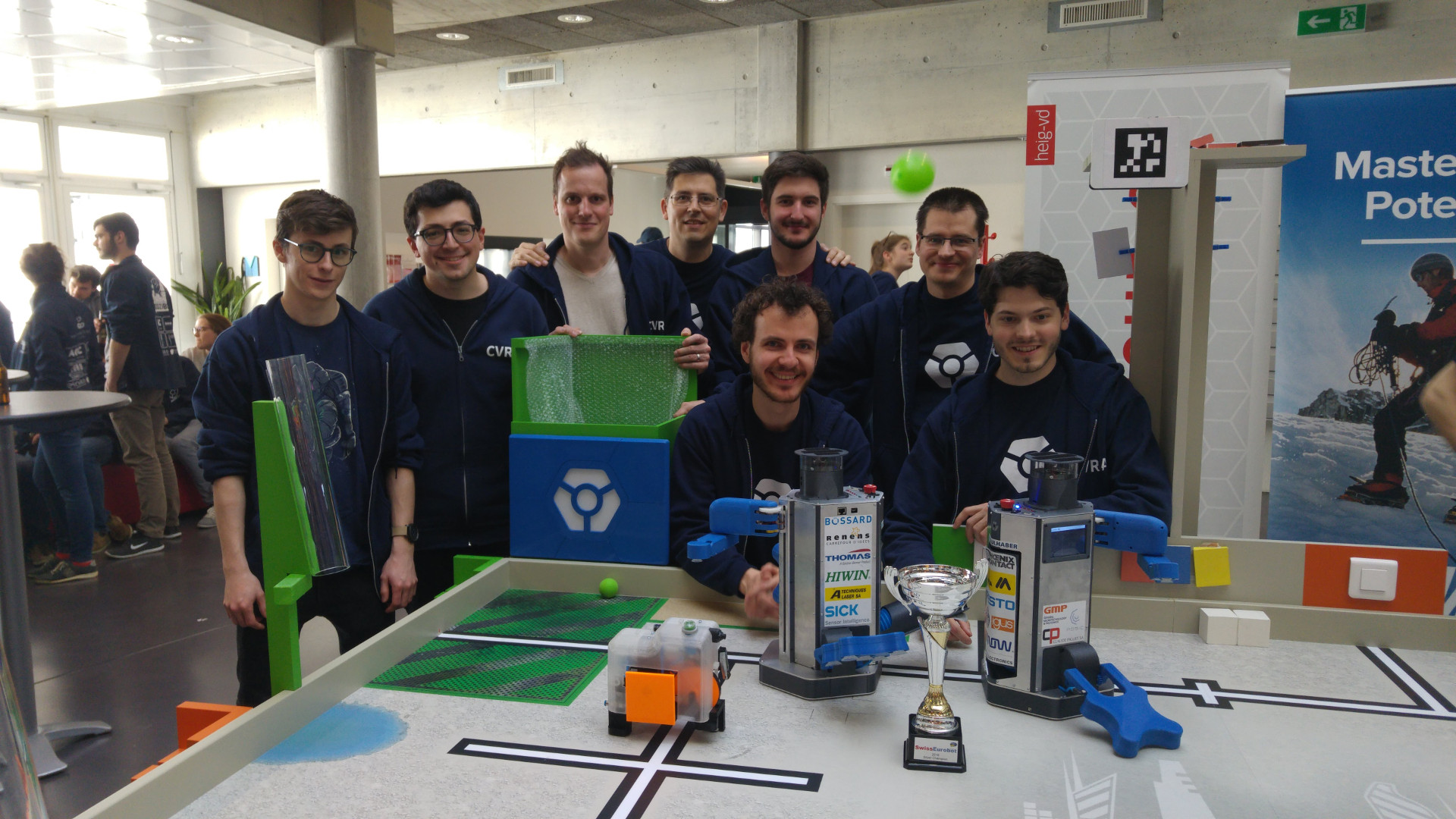 We started the season by participating the Belgian Eurobot competition. Then, we played the Swiss national contest and won second place (see picture). That qualified us for the world cup in France, where we reached the quarter finals. Finally, we won third place in the friendly Ile-de-France cup.
You can read more about our twin robots Order & Chaos in the 2018 page.
Eurobot 2019: Atom Factory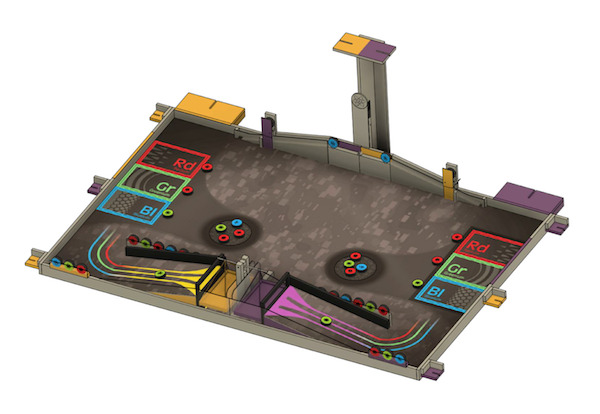 This year's goal is to make robots collect and discover atoms. Your mission, should you accept it, will consist of:
Collecting atoms and sorting them by weight.
Use a particle accelerator to discover a new heavier element.
Activate an experiment to project an electron.
Estimate the score achieved by the robots.
More details about the new contest in the rules.