Join us for 2020!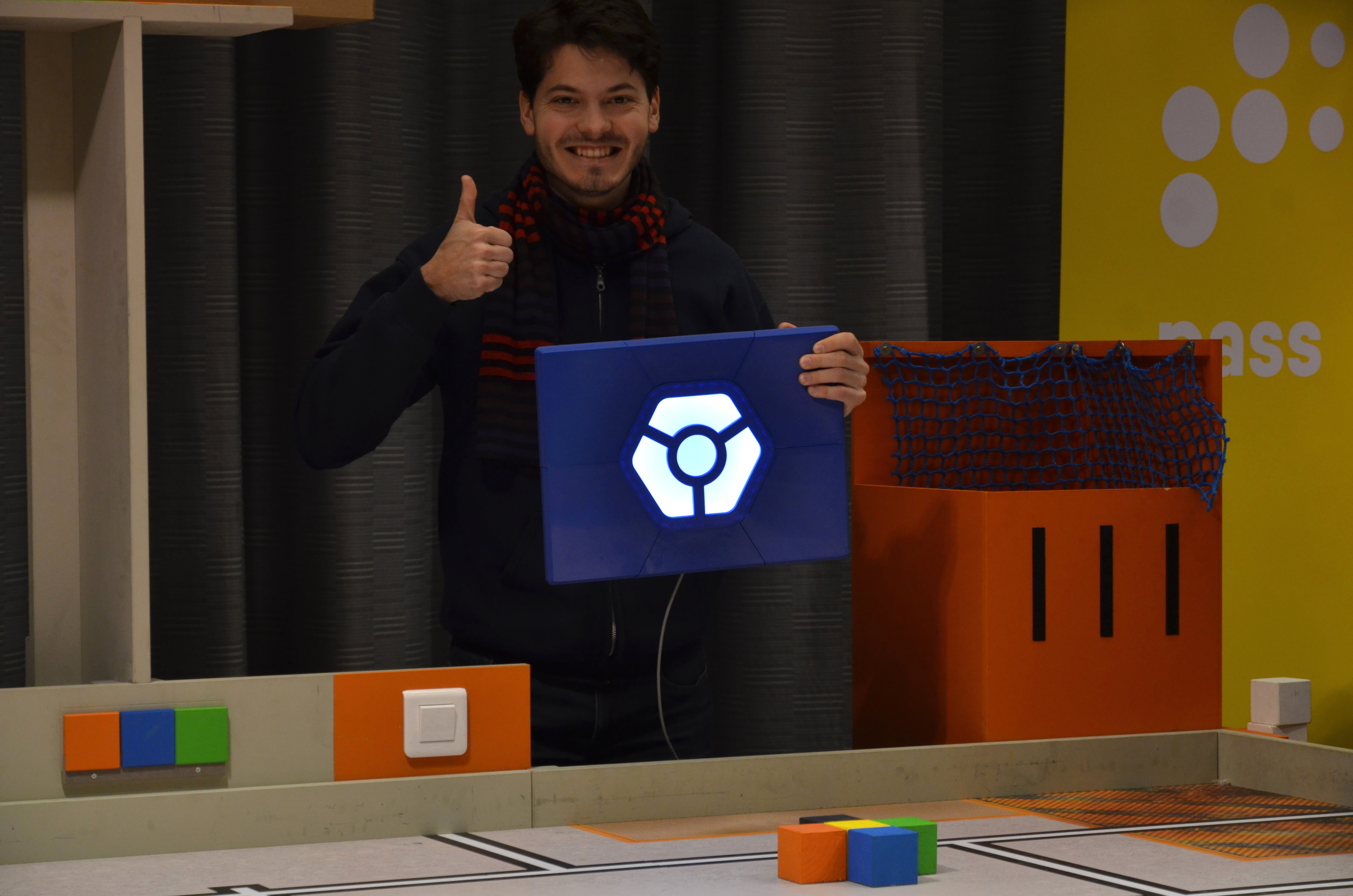 We are always interested in having new team members work with us on the robots!
Wether you like mechanical engineering, electronics or computer science, we have a spot for you! Taking part in SwissEurobot is an awesome adventure, full of fun and learning. We can work with both French and English speakers.
Interested? You can read more about the club.
Eurobot 2019: Atom Factory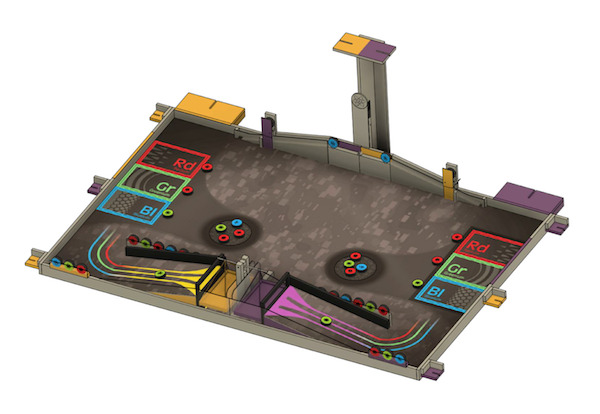 We started the season by participating in the Belgian Eurobot competition. Then, we played the Swiss national contest where we were placed 7th. The goal of this edition was to make robots collect and discover atoms. The robots needed to complete following tasks:
Collecting atoms and sorting them by weight.
Use a particle accelerator to discover a new heavier element.
Activate an experiment to project an electron.
Estimate the score achieved by the robots.
More details about the contest in the rules.