Beacon board
The Beacon board is a 42x30mm with a dedicated STM32F4 microcontroller and the following features:
CAN interface with communication over UAVCAN.
CAN bootloader for easy firmware update over the bus.
An Ultra-Wide Band (UWB) module from Decawave for communication and beacon to beacon distance measurement
Molex Picoblade connection for wiring CAN in daisy chain.
Micro USB connector for debugging and flashing via DFU.
SWD connector for flashing and debugging, with UART exposed on the same connector.
4x M2 holes for mounting.
Costs < 50 USD in components.
Still a work in progress. Currently basic communication is implemented and distance measurement at low update rate.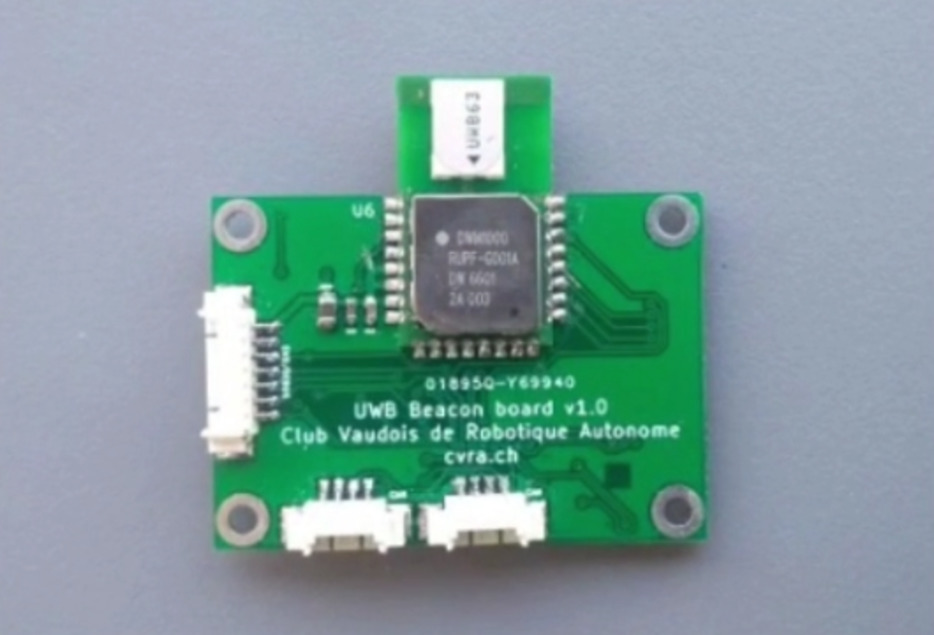 Links
Hardware including KiCad files, the schematics in PDF, and gerber files.
Software using ChibiOS RTOS/HAL, and UAVCAN for communication.
Bootloader based on libOpenCM3 and a custom lightweight protocol.