Sensor board
The Sensor board is a 23x17mm with a dedicated STM32F3 microcontroller and the following features:
CAN interface over which sensor data are streamed over UAVCAN.
CAN bootloader for easy firmware update over the bus.
Distance time-of-flight sensor (VL6180X) can measure distances from 10mm to 100mm with 1mm resolution.
RGB Color sensor (TCS34725) with external illumination using a white LED
Molex Picoblade connection for wiring CAN in daisy chain.
SWD connector for flashing and debugging, with UART exposed on the same connector.
2x M2 holes for mounting
Costs < 25 USD in components.
Current application software only supports the distance sensor. Color sensor support is work in progress.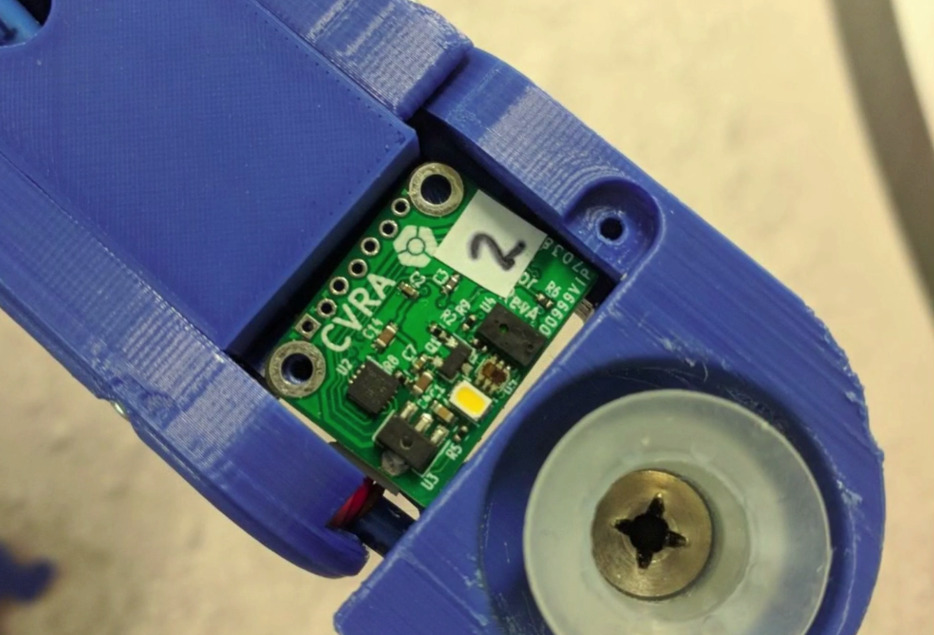 Links
Hardware including KiCad files, the schematics in PDF, and gerber files.
Software using ChibiOS RTOS/HAL, and UAVCAN for communication.
Bootloader based on libOpenCM3 and a custom lightweight protocol.